"The Knife is the edge, that gave humans the edge over all other living creatures" -Steven M. Watts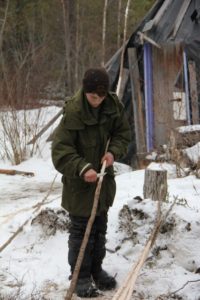 Perhaps one of the most important tools for the outdoors, knives have a place in our everyday lives. For those who practice outdoor living, primitive, and bushcraft skills, the knife has no equal. In this camp, we will be covering unique skills and uses, from experts all around the world with round tables and discussions presenting interesting ideas for the world's oldest tool.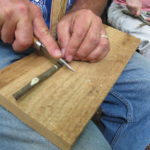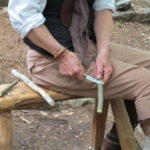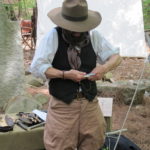 Wood craft demos, safety round tables, sharpening ideas and all other aspects of knife use will be covered. An emphasis on new and unconventional techniques and unique ways of sharpening, ergonomics, recommendations and the knife industry, will also be covered. Contests and giveaways are also a possibility.
Note: The Knifecraft theme camp is currently looking for a program sponsor as well as a financial sponsor. If you are interested in providing some of the above, and would like an opportunity to showcase your talents and/or wares, please contact us.