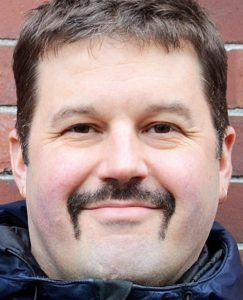 Brooks Hogya founded Slipstream Wilderness First Aid in 1990. Slipstream is an industry-leading wilderness first aid training organization, expanding services across Western Canada and Japan.
Brooks has trained and certified over 10,000 outdoor adventure professionals through 50 to 90 hours of evidence-based training including outdoor adventurers, guides, field scientists, and park wardens.
Brooks earned a Master of Arts (MA) in Disaster and Emergency Management at Royal Roads University in 2016 and was honoured with Governor General's Award (Gold) for the innovative creation of a tabletop exercise game about disaster resilience and risk as part of Master's thesis.
Recognizing that tensions are increasing around the world in environmental, social, economic, and political spheres—fuelled by climate change, disasters, and conflict—Brooks sees an increased need for changes in traditional disaster management practices motivating him to pursue a Doctorate degree in Disasters at Royal Roads University.