Search and Rescue
If you get lost or injured out in the wilderness, who is going to be out looking for you?
Each year in Canada people are reported lost or overdue from their outdoor activities or excursion whether it be for work or play. The trained experts involved in locating and aiding missing individuals come from a combination of agencies across the country and the world.
Within Canada, SAR activities span a multitude of jurisdictions:
The Canadian Armed Forces are responsible for aeronautical incidents; The Canadian Coast Guard is responsible for marine incidents;
Parks Canada is responsible within national parks; and
Provincial and territorial governments are responsible for searches for missing persons including those who are lost or overdue on land or inland waters – commonly known as Ground Search and Rescue (GSAR), and often delegated to the police service of jurisdiction.
15,000 specially trained air, ground and marine SAR volunteers provide response assistance to the authorities and deliver prevention messaging to the Canadian public to help minimize the frequency and severity of SAR incidents. The Civil Air Search and Rescue Association (CASARA) assists the  Royal Canadian Air Force for aeronautical SAR; the Canadian Coast Guard Auxiliary (CCGA) assists the Canadian Coast Guard in marine SAR, and the Search and Rescue Volunteer Association of Canada (SARVAC) assists police forces of jurisdictions for ground-based SAR.
Learn about the top resources available to you, along with what to expect during a search and rescue procedure.
Come rub shoulders with both serving and retired SAR members, check out equipment, techniques, ask questions and share your experiences.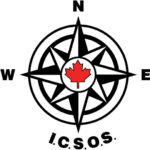 International Canadian School of Survival Inc. (ICSOS)
If the person or persons in distress and the rescuer know the same information, then the rescue should be faster and safer for all.
After 25 years of military service as a Search and Rescue technician, Dave MacDonald has observed and believes that one thing missing from our Search and Rescue system in Canada, is a standardized survival training program for the Canadian public and emergency services personnel. To bridge this gap and fulfill the need, Dave has started a wilderness safety and survival training school in Manitoba, called ICSOS Inc.
Here at ICSOS Inc., we have adopted the Canadian Air force standards for information with a different method of delivery. We teach a pattern that can be used in any environment whether in the wilderness, on the ice, in a boat, flying, on land, arctic, urban, community, in groups, and even solo.
This unique type of training compliments disaster preparedness programs and planning for urban, wilderness-based, man-made, and natural disasters.
Added benefits include environmental/situational awareness and "innovative thinking" to promote preparedness and to build confidence. Confident people are productive people!
Our Mobile Teaching Teams are packed and ready to be dispatched to your location anywhere in Canada. We also offer one-on-one instruction for those that want that extra attention to detail, push their limits, and take full advantage of our instructors' knowledge and experience.
For more information on the courses and training that we offer, please visit our website at www.survivalbytraining.com.