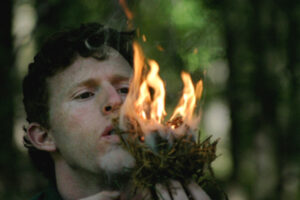 Wilderness Guide and Survival Instructor, Frank Grindrod has been dedicated to teaching earth skills since founding Earthwork Programs in 1999. Some of his focuses include nature awareness, tracking, wilderness living skills and earth philosophy. He is a graduate of Greenfield Community College's nationally-recognized Outdoor Leadership Program. Frank maintains his own education studying with respected mentors; Tom Brown, Jon Young, Paul Rezendes and others. He has been trained as a Wilderness First Responder and is a certified facilitator for the Nurtured Heart Approach.
As an Advance Trainer of the Nurtured Heart Approach, Frank has studied with national trainers including Gabrielli Lachiara, LSW., Lisa Bravo, Tom Grove and Howard Glasser, MA. He is recognized as an advanced trainer and coach with energy parenting and Howard Glasser's, The Inner Wealth Initiative and the Children's Success Foundation.
Frank is currently working as a professor at Smith College, a lead facilitator of wilderness education programs and the Nurtured Heart Approach, as well as consulting for camps, museums, conferences, schools and environmental education centers throughout New England.