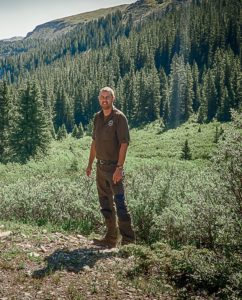 Jesper Hede is the owner of Bushcraft Danmark, the leading provider of Bushcraft, Survival and wilderness classes and expeditions in Denmark and the only bushcraft store in Scandinavia, 
www.bushcraftbutikken.dk
 Jesper has a academy profession degree of outdoor education and more then 20 years experince in bushcraft and survival and is the lead instructor of his school
www.bushcraftdanmark.dk
  He is also a Pathfinder school instructor and a TV production consultant, working on, among others the danish survival tv program "ALONE".
He is also a writer for several outdoor magazines.
Bushcraft Danmark
Bushcraft Danmark is owned by Jesper Hede and is the leading provider of bushcraft, survival and wilderness classes and trips in Denmark, Scandinavia. The company also provides fieldtested quality gear for bushcrafters all over Europe.